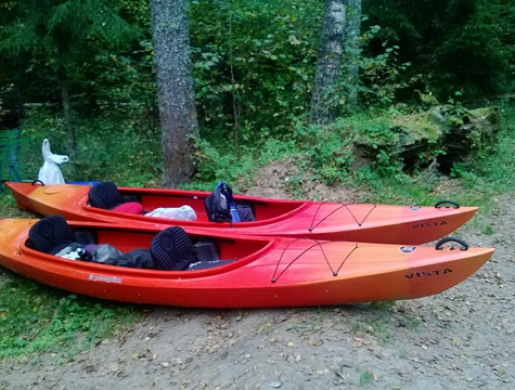 Perception Vista
---
Made in Great Britain this boat delivers a comfortable leisure trip for inland waters. Thanks to an open cockpit, the boat offers space for two adults + one child up to the age of 8-10 years. Low seating position provides excellent stability. The boat also provides comfortable, soft seats with adjustable foot rests. To secure your  luggage it has an elastic top that  expands.  

The rental package includes boat, two paddles, life vests, sack to keep your stuff dry for all boaters.
4,85 m in length, 




width 0,82 m,




 number of persons 2 , 




300 kg payload, 




weight 41 kg. 



---
First work day 20€,
next day 14€

First holyday 25€,
next day 15€